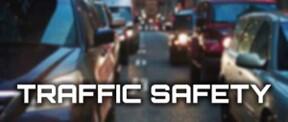 Summer brings longer days and warmer weather, making it the busiest season of the year for travel. As outdoor activities and vacations increase, the Saline Sheriff's Office wants to remind you to use extra caution behind the wheel this summer.
If you plan on traveling during the summer, always follow traffic laws, never drive under the influence of drugs or alcohol, and be mindful of your surroundings.
The National Highway Traffic Safety Administration has the following tips on summer driving:
Always check for children running and playing behind your vehicle before your back out of a driveway or parking spot.
Check your vehicle's air conditioning performance and for any recalls issued - service your vehicle before traveling if needed.
Inspect your vehicle's tires, cooling system, fluid level, batteries, lights, wiper blades, and floor mats - service your vehicle before traveling if needed.
Ensure that everyone in your vehicle is buckled up in age-and-size-appropriate car seats, booster seats, or seat belts, and ensure they are installed correctly.
Remember that all children under age 13 should always ride correctly buckled in the back seat of a car.
Never leave children alone in a vehicle - not even for a few minutes!
Put together an emergency roadside kit and pack it in an accessible location in your vehicle.
For more information on summer driving safety, please visit the National Highway Traffic Safety Administration.
Travel safely and enjoy your summer!
Sheriff Cindi Mullins